Bison Fire is equipped to handle all your special hazard suppression systems. High value asset protection is the cornerstone of our business model. Our engineered systems include clean agent, foam, carbon dioxide, and water mist systems. Whether you operate a data center, a power plant, chemical storage or processing facility, or a server farm, Bison provides 24/7 service combined with the latest technology to ensure your facilities are operating safely and within fire code. We have skilled and responsive technicians that provide a wide range of services, including installation, emergency system repairs, semi-annual inspections, and retrofit.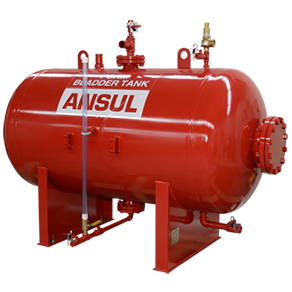 Our special hazards experts have decades of experience designing and installing the most sophisticated systems for the most demanding environments. Our technicians are factory trained, experienced across all regulatory requirements, and certified by the Manufacturers we have chosen to partner with. We will manage the design and installation from start to finish ensuring your facility is in the best hands.
Bison Fire will inspect and maintain your fire suppression systems at your locations by our qualified technicians on a semi-annual or annual basis per the manufacturer's manual as well as any provincial and local codes. Once we have identified the inspection due date, all information concerning the location will be uploaded into our state-of-the-art information and dispatch system to ensure that our inspections will always be on time.