Maximizing the Lifespan of Your Sprinkler System: What to Replace and What to Keep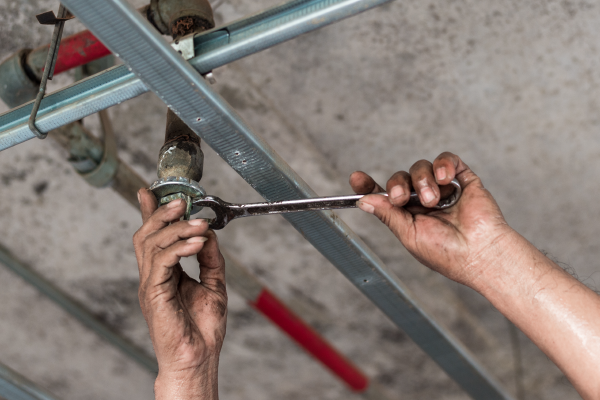 Are you concerned about the reliability of your building's sprinkler system? As with any mechanical system, your sprinklers need regular maintenance to ensure that they will function when needed.
Recently, a customer reached out to us about replacing their entire sprinkler system, simply because it was built in the 1960s. While age is a factor, there are other things to consider before replacing it completely.
These are some of the steps you can take before deciding to replace your sprinkler system:
Routine Testing and Inspection
Start with the basic, but also utterly important, practice — routine testing and inspection. Some of these might include:
Having your pre-action or deluge systems professionally tested

Ensuring that the quick-opening device of your dry pipe valve is open and properly maintained

Testing the main drain of at least one system downstream if you have a sole water supply

Doing a flow test of your fire pump and hydrants (do this in Spring/Summer to avoid freezing and damaging your system)

Pressure testing your system every five years to check for leaks and pipe condition

Checking the fuel, oil, and room temperature of your fire pump daily

Checking the pressure gauges to ensure that the pressure is being maintained

Inspecting all control valves and tamper switches
Is your system regularly inspected by a red seal technician? If not, that's fire code non-compliance. Have it checked and scheduled for regular inspection today
If yes, then your technician should be able to inform you of urgent and future repairs and replacements. Regular inspection will not only help extend the life of your sprinkler system; it will also give you an overview of its current state.
Internal Inspection
Additionally, you may ask your technician to conduct an internal examination of the piping. This is a more thorough process where the technician will insert a camera into the pipe to get the full picture of its condition.
If there is a buildup of sediment, rust, corrosion, or damage to the pipe, then it may need to be replaced. However, if it is still structurally sound, then it can stay in place.
Sprinkler Head Testing
Similarly, sprinkler heads that are 50 years or older can be tested at a 1% sample rate. This means taking out 1% of your system's sprinkler heads and then sending it to a lab for inspection. If they pass the tests, they do not need to be tested or replaced for another 10 years.
Doing this regularly, not just when you think your system needs replacement, is a huge cost-savings to your company.
Ask for a Second Opinion
You thought you nailed it when you found a service provider that charges next to nothing with their inspection. Then they try to upsell you on unnecessary replacements. Well, it's a good time to ask for a second opinion.
It is important to have someone who is honest and transparent when it comes to the maintenance of your fire protection systems. So, if your technician concludes that your system needs replacement without testing and inspection, run!
Just because the system is old doesn't mean it's not going to function. With proper maintenance, you can get the most out of your fire protection systems.
At Bison Fire Protection, we believe that a properly maintained sprinkler system is crucial for the safety of your building and its occupants. We don't tell our customers to replace any of their fire protection systems without undergoing rigorous inspection and testing.
Our goal is not to upsell unnecessary products. Our goal is to ensure full protection of your business and your people — all time, every time. This is why your safety is non-negotiable.
Contact us today and let's work on protecting you!