Monitor, Manage, and Save: The Benefits of the Siemens Cerberus Cloud App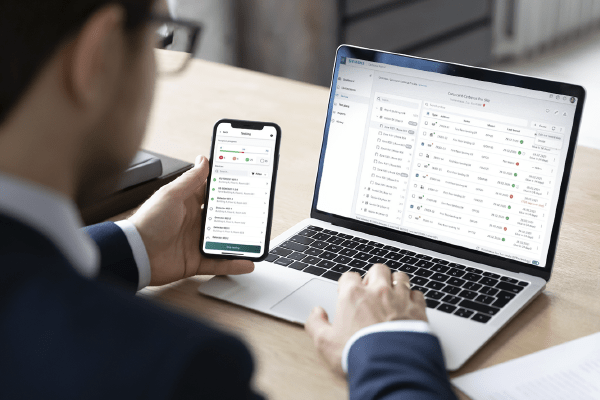 Imagine monitoring your fire safety system wherever you are, using whatever device you have available.
Imagine having the ability to monitor multiple sites without ever leaving your office.
The Siemens Cerberus Cloud app is a revolutionary tool that can benefit any business with a fire alarm system. It allows you to monitor and manage your system remotely and provides the ability to stay informed and take quick action if necessary.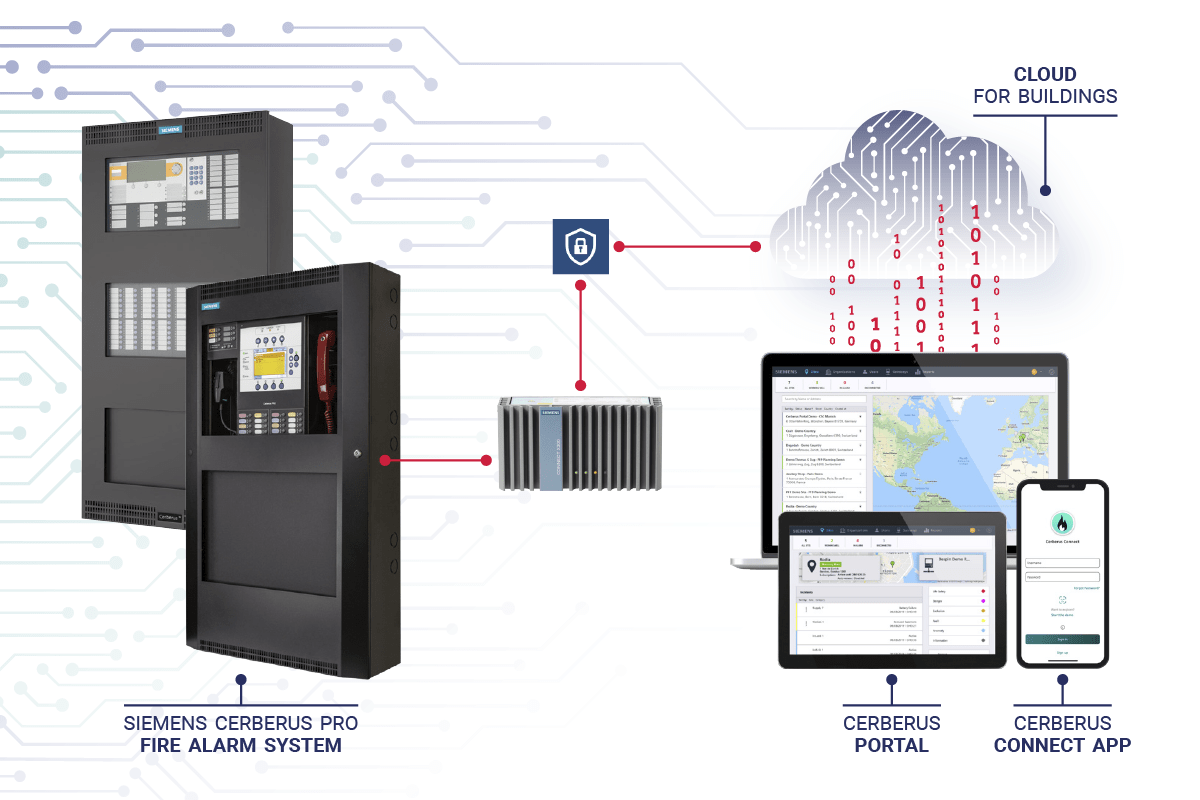 One of the major benefits of the app is its ability to support compliance requirements. Fire safety is of the utmost importance, and the Cerberus Cloud app helps ensure that your system is up to code and functioning properly. It also streamlines testing and reduces maintenance efforts, saving you time and money in the long run.
In addition to these benefits, the app stores and saves data and test results, allowing you to see how your system is performing, anytime. This enables you to make informed decisions about when technician visits are necessary, potentially saving you money on after-hours service calls.
The Siemens Cerberus Cloud app also provides instant notifications of any events or incidents, allowing you to respond quickly and efficiently. This is especially important for businesses that need to maintain a high level of continuity, as it allows you to act before a small issue becomes a major problem.
One of the standout features of the app is its transparency. It provides a complete view of what's always happening with your system(s), giving you peace of mind and the ability to make informed decisions.
Overall, the Siemens Cerberus Cloud app is a valuable tool that can greatly benefit any business with a Siemens fire alarm system. It helps with building compliance, streamlines testing and maintenance efforts, and provides instant notifications and transparency. All these features combine to save you time and money, making the app a worthwhile investment for any business.
To learn more about the Siemens Cerberus Cloud app and all its capabilities, talk with one of our certified techs today.