Protect Your Investment: The Key Factors to Consider When Hiring a Fire Protection Company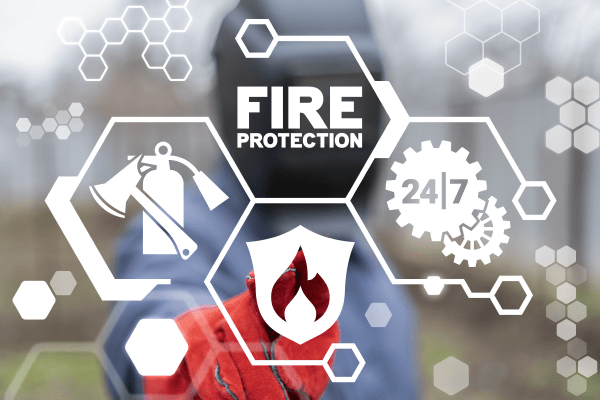 When it comes to protecting your business, having the right fire prevention company on your side is crucial. Proper certifications, the right product lines, well-equipped technicians — these are important considerations to guarantee your protection from fire and liabilities.
In this blog, we'll explore some of the essential factors to consider when hiring a fire protection company.
Is the Company Properly Certified?
One of the first questions to ask is whether they are properly certified to do the work on the type of equipment you have. If you have an Ansul fire suppression system, the company should be Ansul-certified to do the work. This is a fire code requirement. The same applies to Range Guard, Kidde, and all the other fire systems.
These certifications mean they're receiving proper training and up-to-date information to keep your fire protection system working as intended. Ask for the company's certifications and specifically the technician on site to verify that they are trained, informed, and know what they're doing.
Do They Offer All Services In-House?
Another key factor to consider is whether they do all the services in-house or if they outsource them. If they don't do high-pressure testing on CO2 extinguishers, they have to farm it out and the work is out of their control. You want to make sure that the company you hire can do the work in-house and guarantee and ensure the work's been done properly.
What Product Lines Do They Carry?
It's also important to ask what product lines they carry. Product lines tell a lot about the credibility of the company. Carrying only the top-tier product lines shows that they value the performance of the equipment as much as their ability to install and service them. If they don't have products at all, that is questionable.
Do They Offer 24-Hour Emergency Services?
Systems don't go off conveniently during business hours only. So, it's important to know if the company you're hiring has enough fire alarm technicians to support you when you need it. It's also important to know if they have enough depth to continue supporting you if someone leaves or takes a vacation.
What Kind of Certifications Do They Have?
It's also important to ask what kind of certifications outside of manufacturers the company has. Are they COR-certified? Are they ISNetworld-certified? These are essential certifications if they're doing any kind of construction or deficiency repairs.
In addition, are their offices accredited and equipment inspected? Inspections by third-party companies such as Transport Canada, Intertek, and ULC are proof that they are capable and qualified to provide the services they offer.
What Kind of Training Do They Offer?
It's also worth knowing what kind of training the company offers. Do they have safety plans? Are their technicians trained in confined spaces and working from heights? It's important to make sure they are professionally trained to use lifts and other equipment properly. Otherwise, there's a higher risk of people getting injured on your site.
Do They Have Proper Insurance?
Finally, ask if the company has the proper liability insurance and if their workers have the proper workers' comp insurance. Not all liability insurance is the same, so it's important to make sure that they are properly insured to be on your site and doing the work that they have quoted you to do.
At the end of the day, finding the right fire protection company is crucial to protect your business. Bison Fire Protection guarantees your 360° protection with our trained and certified staff, top-tier product lines, 24/7/365 quick incident response, and proper insurance coverage.
Looking to protect your business? Talk with our team today!